The current version of iOS 13 is iOS 13.2.2, released to the public on November 7. iOS 13.2.2 is a bug fix update that addresses an issue that could cause apps to quit unexpectedly when running in the background. This bug caused apps like Safari and YouTube to refresh more frequently than normal, causing problems in instances where someone might open a YouTube video, swap over to do something else for a second, and then go back to the video only to have it start over from the beginning. As outlined in the release notes, the update also fixes a few other bugs. iOS 13.2.2 follows iOS 13.2, a major update released to the public on Monday, October 28. For the iPhone 11 and 11 Pro, iOS 13.2 brought the Deep Fusion mode that Apple promised would come to the new devices. Deep Fusion is a new image processing system that uses the A13 and the Neural Engine to do pixel-by-pixel processing of photos, optimizing for texture, details, and noise in each part of the image. Deep Fusion is aimed at improving indoor photos and photos taken in medium lighting. It's a feature that activates automatically based on the lens being used and the light level in the room rather than being something that can be manually enabled. iOS 13.2 added support for dozens of new emoji characters, like yawning face, waffle, falafel, ice cube, sloth, otter, orangutan, garlic, onion, skunk, pinching hand, person kneeling, and tons of accessibility options and other miscellaneous emojis.
The update also brought a promised privacy option that allows users to opt out of sharing their Siri and dictation audio recording with Apple, and it adds an option to delete Siri and dictation history. These settings provide users with more control over how their Siri recordings are used. Full details on what was included in iOS 13.2 can be found in our release article.
IOS 13.3
Apple has also seeded the first beta of an upcoming iOS and iPadOS 13.3 update to developers and public beta testers testing purposes. iOS 13.3 brings Communication Limits for Screen Time, a feature that Apple promised would be coming in an iOS 13 update. Communication Limits allow parents to control who their children are able to contact both during downtime and during Screen Time.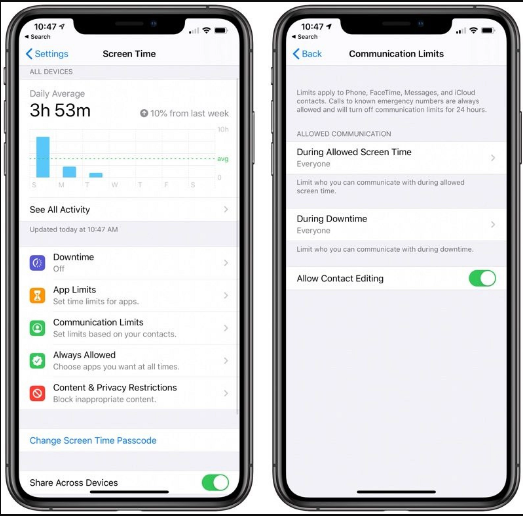 The iOS 13.3 update also addresses a multitasking issue where iOS 13.2 users were seeing poor RAM management that caused apps like YouTube and Safari to reload more frequently than normal. After installing iOS 13.3, affected users are now seeing fewer refreshes when accessing these apps, doing another task, and then opening them again. In the Keyboards section of the Settings app (under General), there's a new toggle that prevents Animoji and Memoji stickers from being displayed as an option on the Emoji Keyboard. Apple has also tweaked the Apple Watch app icon, changing the color of the Digital Crown from black to gray.
Performance Improvements
Like iOS 12, iOS 13 introduces some notable performance improvements that makes the operating system faster and smoother on iOS devices. For devices that use Face ID, the Face ID feature unlocks up to 30 percent faster.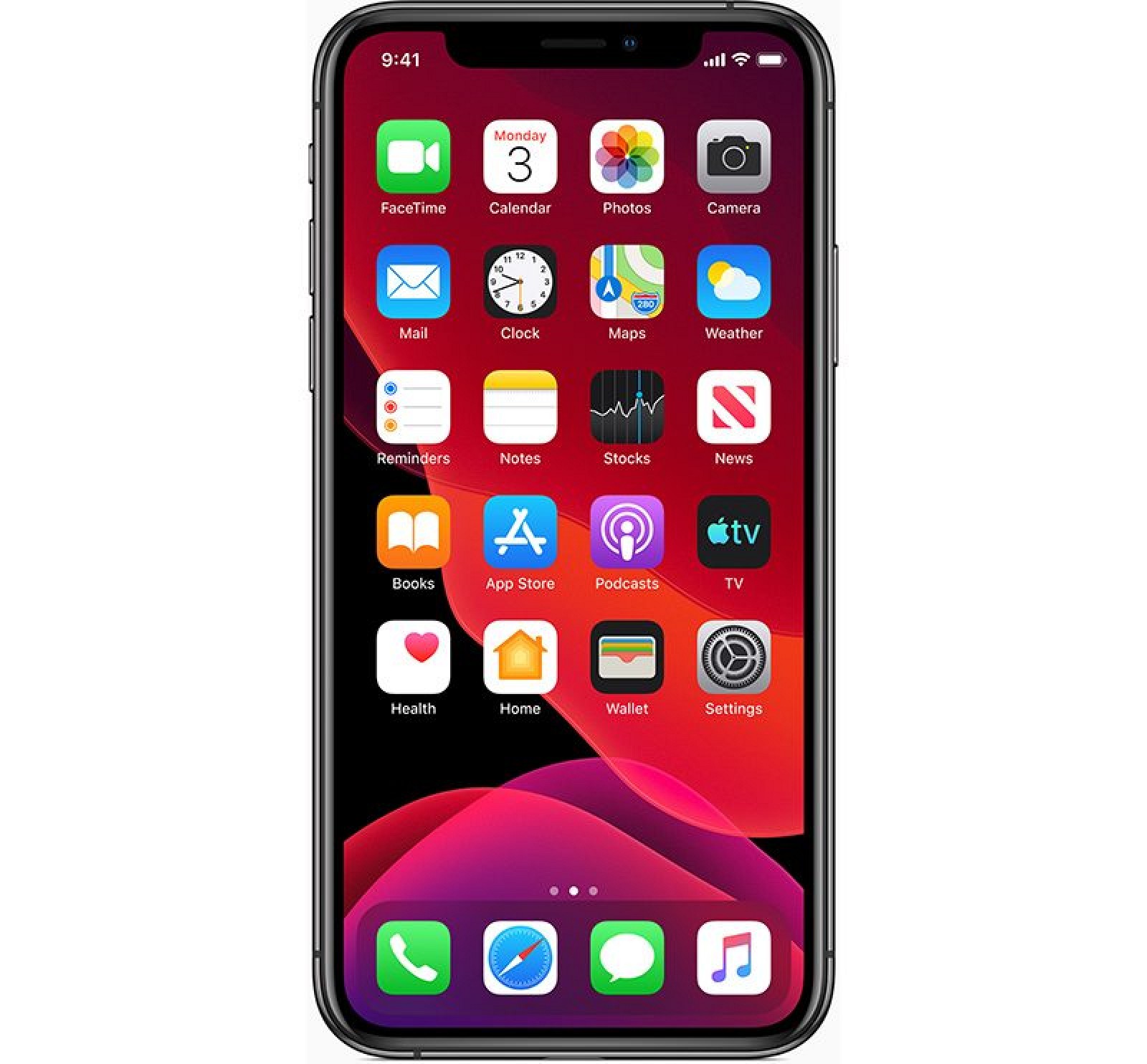 Apps in iOS 13 launch up to twice as fast, and apps in general are smaller. Apps are 50 percent smaller in size when you first download them, and 60 percent smaller on average when updating. Because of these improvements, Apple has removed limitations on downloading apps over cellular, and there's now an option to choose to allow app downloads of any size over your LTE connection.