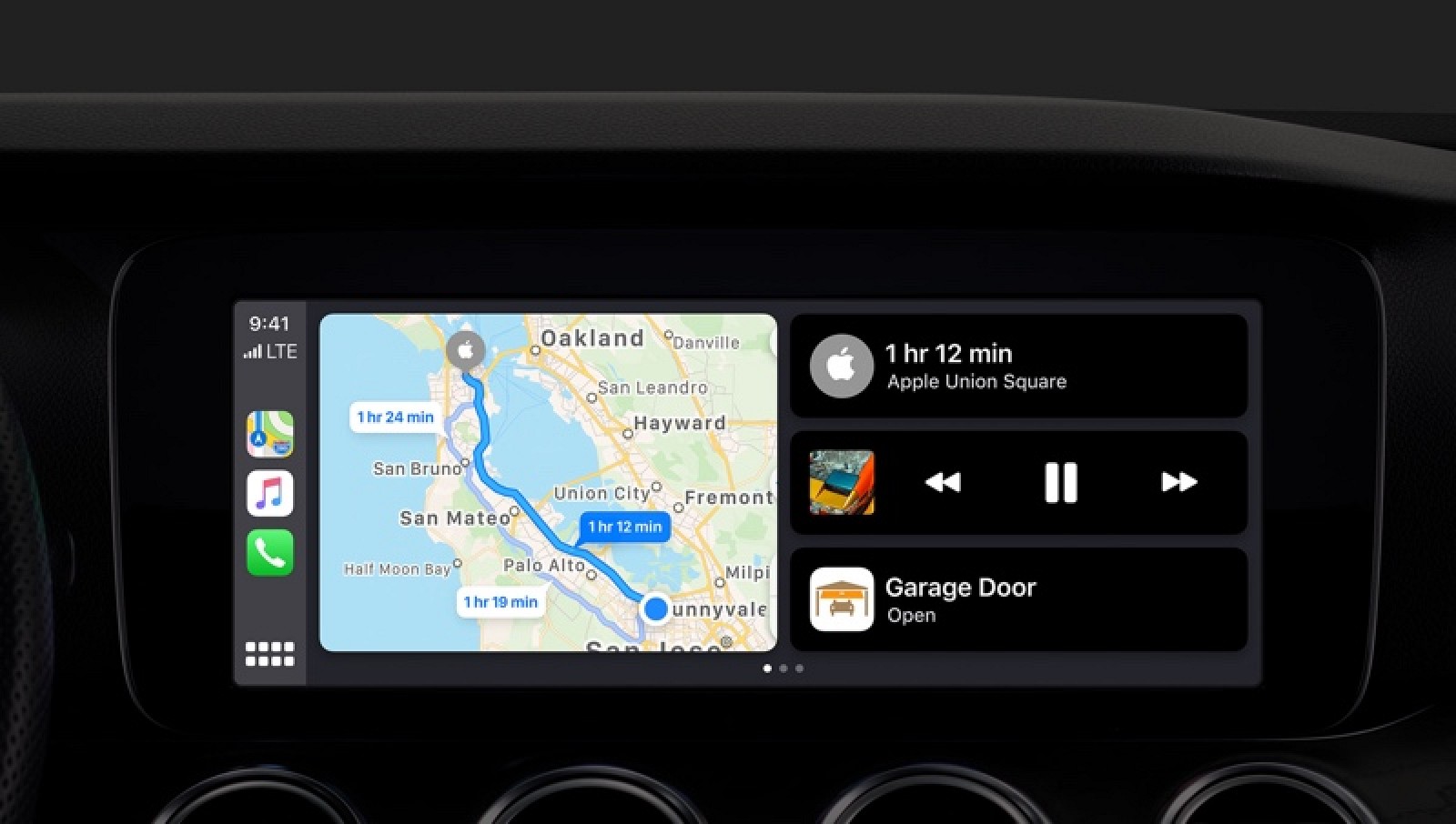 There are new iOS 13 features coming for HomePod too. For the first time, HomePod can distinguish between different voices, so everyone in your home can have a profile and access to their favorite music.
A new Handoff setting lets you seamlessly transition your music, podcasts, or phone calls from your HomePod to your iOS device.
There's also a new sleep timer that turns off music after a set period of time, and a new feature for playing soothing sounds.
These HomePod changes won't be arriving right when iOS 13 launches, and will instead come in a later update this fall.
There's a new audio sharing option for AirPods and Beats headphones that lets you watch a movie or share a song with a friend just by bringing a second pair of AirPods close to an iPhone or iPad. This works with AirPods and Beats headphones with an H1 or W1 chip.
Apple is also working on a new AirPods feature that lets Siri read your incoming messages as soon as they arrive
from Messages or any SiriKit-enabled messaging app. You can reply using Siri, giving you a way to respond to messages without interrupting what you're doing.
A new HomeKit Secure Video feature offers on-device video analysis, sending an encrypted stream to iCloud
so you can be sure that no one is spying on your in-home security cameras.
HomeKit is also being added to routers from Linksys, Eero, and Charter/Spectrum for the first time, with these HomeKit features also coming this fall.
With a new Voice Control accessibility option you can operate your iPhone or iPad entirely with your voice, and there's a new swipe-based QuickPath keyboard option for quicker text entry.
Text editing is easier than ever thanks to scrolling improvements and more accurate gestures for moving the cursor, and the Files app now supports accessing files from external storage devices.
New iOS 13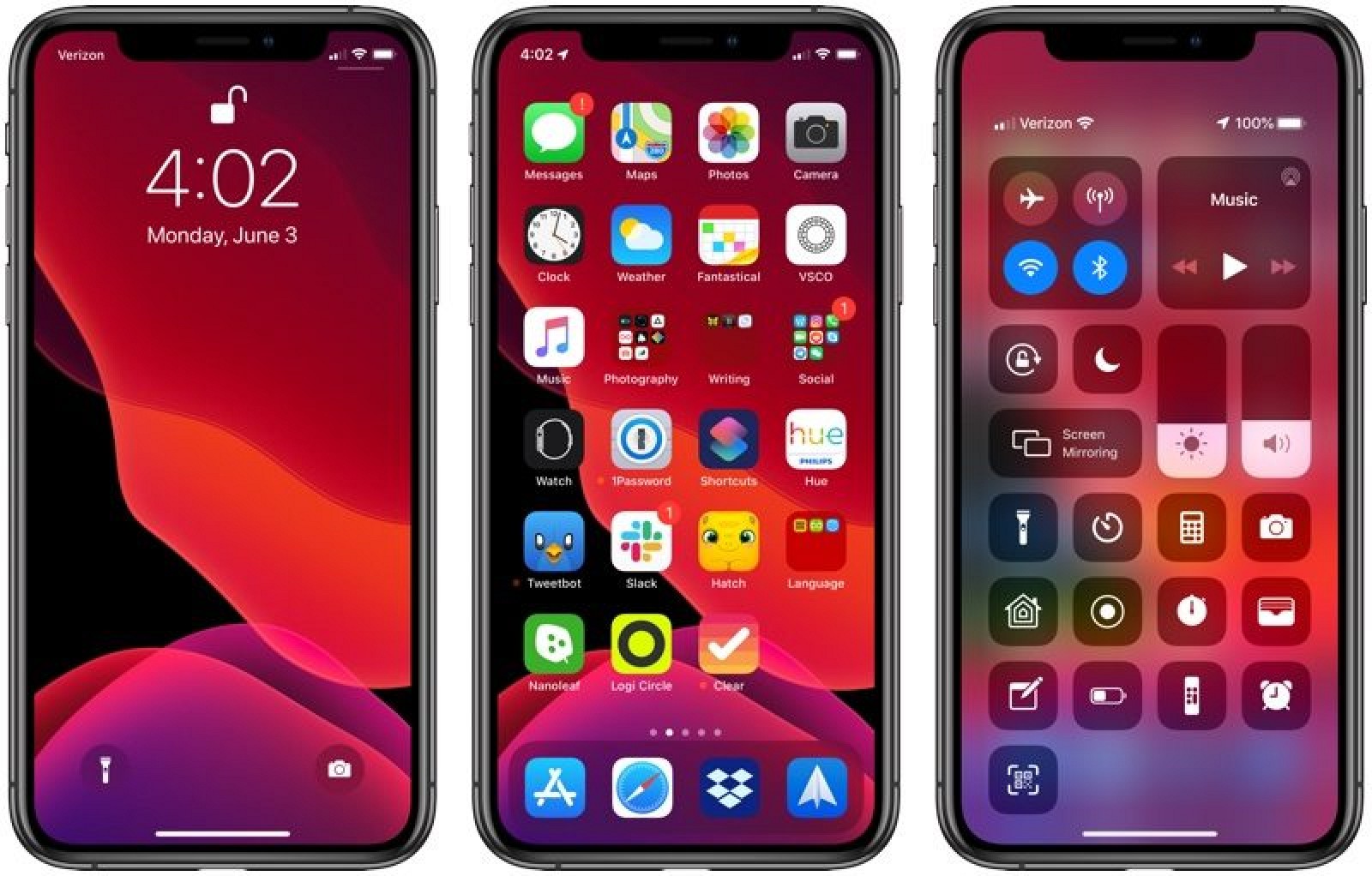 In the Health app, you'll find a new feature for monitoring hearing health based on the environmental noise level around you, and for women
there's a new Cycle Tracking feature for monitoring menstrual cycles.
In Safari, Apple leverages Siri Suggestions to display frequently visited sites, bookmarks, iCloud taps, Reading List selections, and links you've been sent in Messages for a more personalized Safari start page.
There are tons of new iPad features like improved multitasking and gestures, but the iPad's software is no longer iOS — it's iPadOS. That's right, Apple now has new iPad-only operating system designed specifically for its tablets.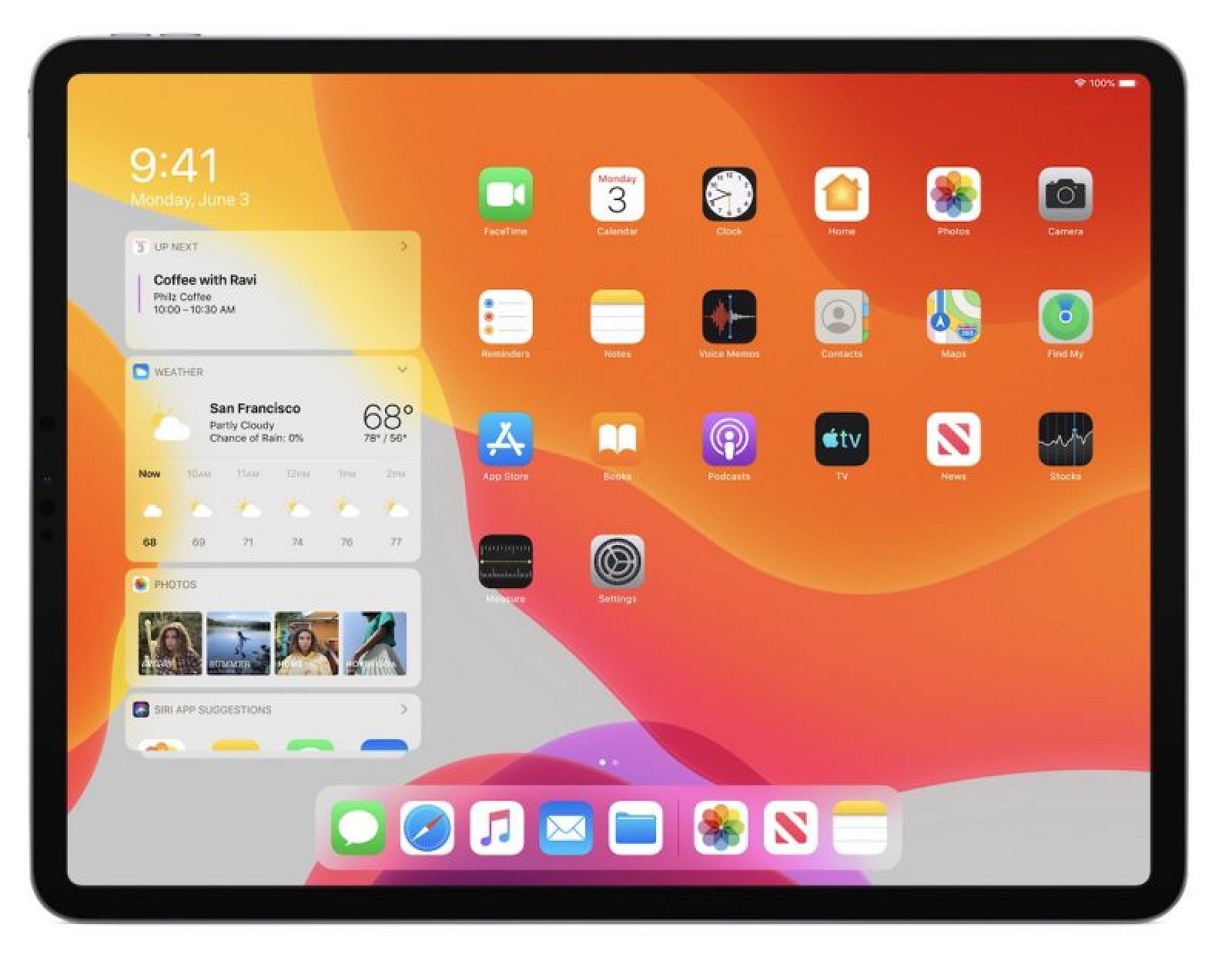 iPadOS has its own roundup, but in a nutshell, the update brings an updated Home screen with the ability to pull out Today View Widgets, and major updates to Slide Over or Split View.
You can now have two windows from the same app open at once, and a new App Exposé feature makes it easy to see everything you have open and swap between windows.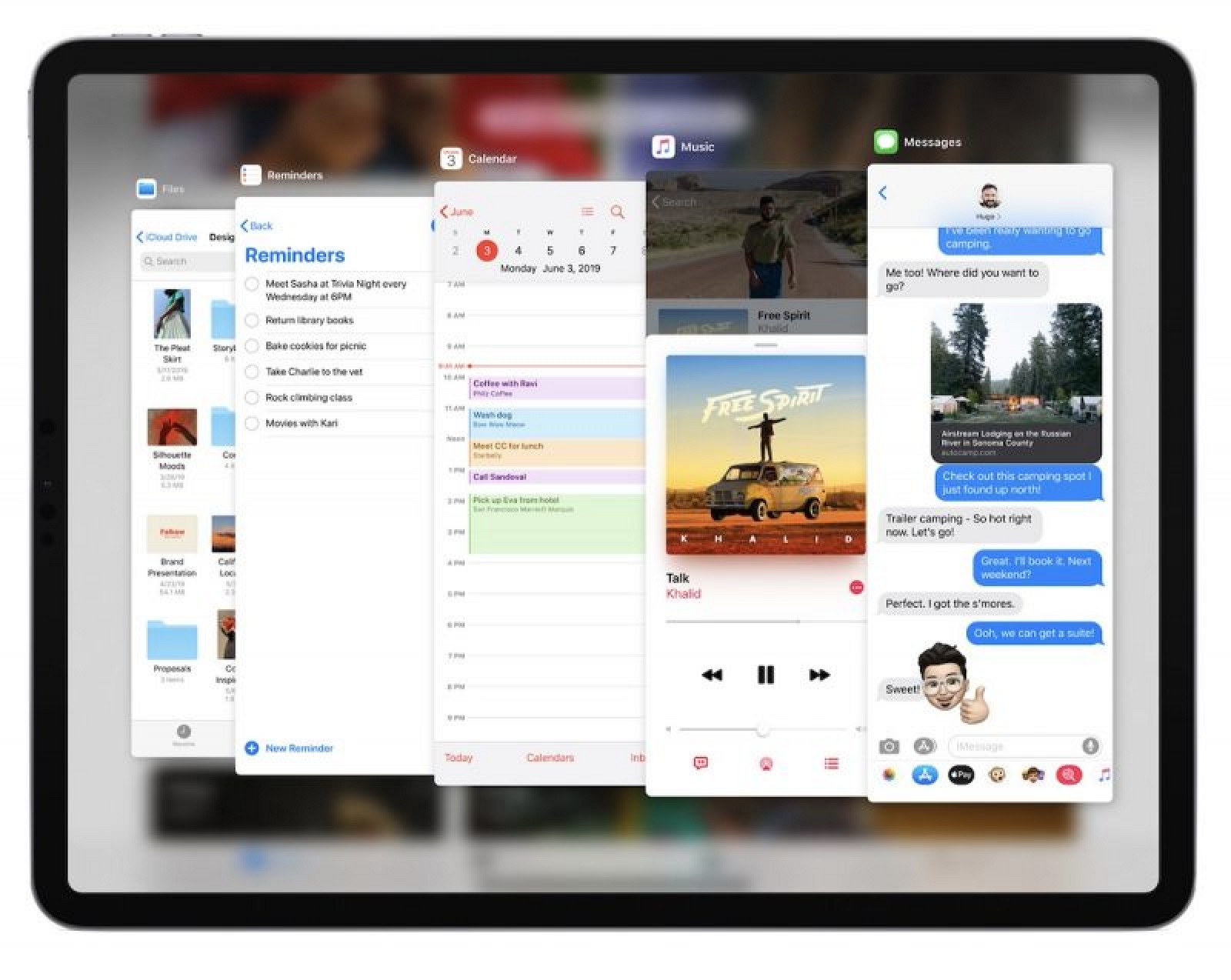 New Markup features let you annotate and share everything from webpages to documents, and there's a new tool palette for easier access to tools when using Apple Pencil. Apple Pencil latency has been improved, dropping from 20ms to an impressive 9ms.
iPadOS supports local storage for files, zip and unzip capabilities, new keyboard shortcuts, and desktop-class browsing in Safari. There are new gestures for copying, pasting, and undoing, along with updates to text selection.
your iPad can serve as a second display for your Mac.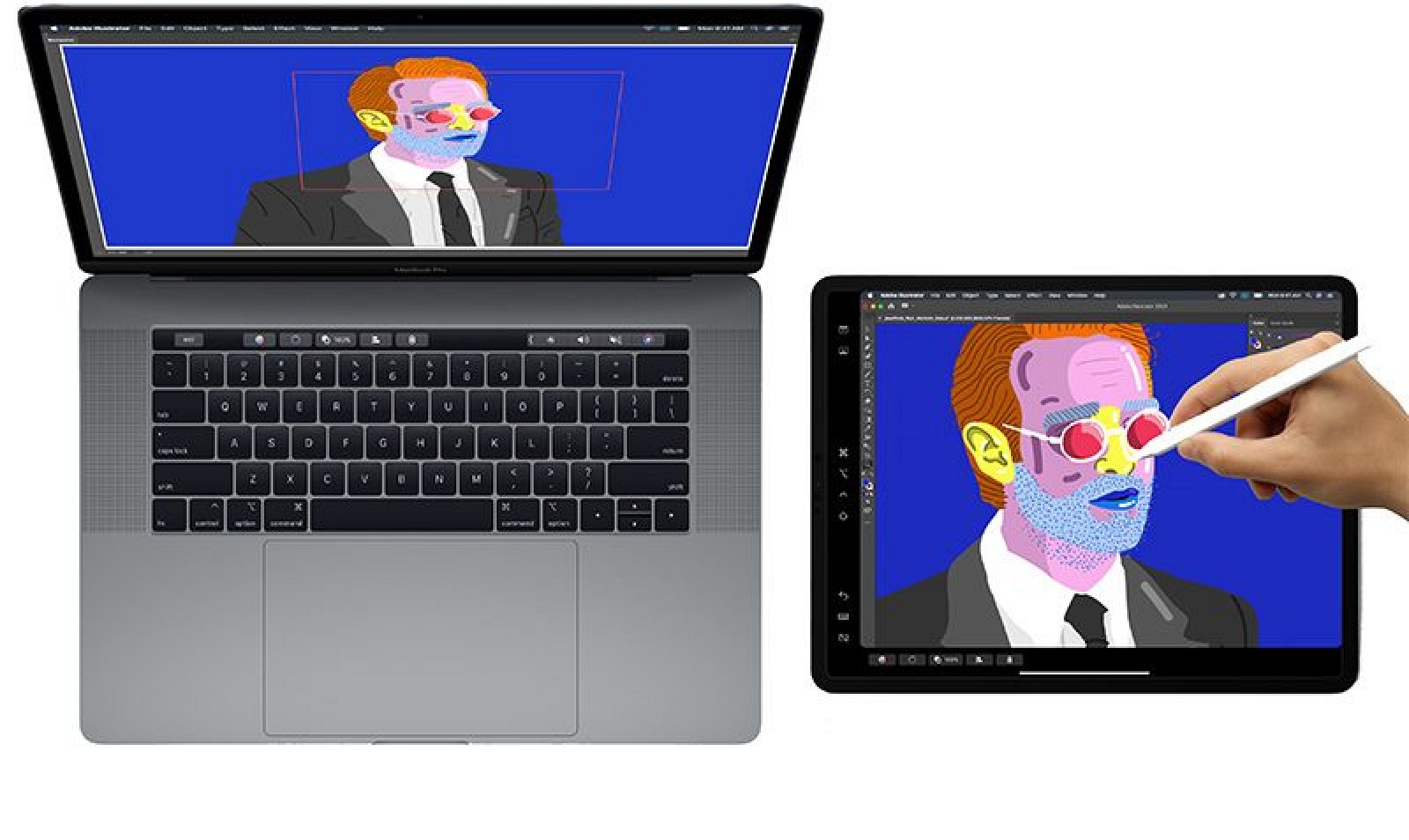 Apple released the iOS 13 update on Thursday, September 19 after several months of beta testing. The update was followed shortly after by iOS 13.1, an update that added features that were pulled from the original iOS 13 release.